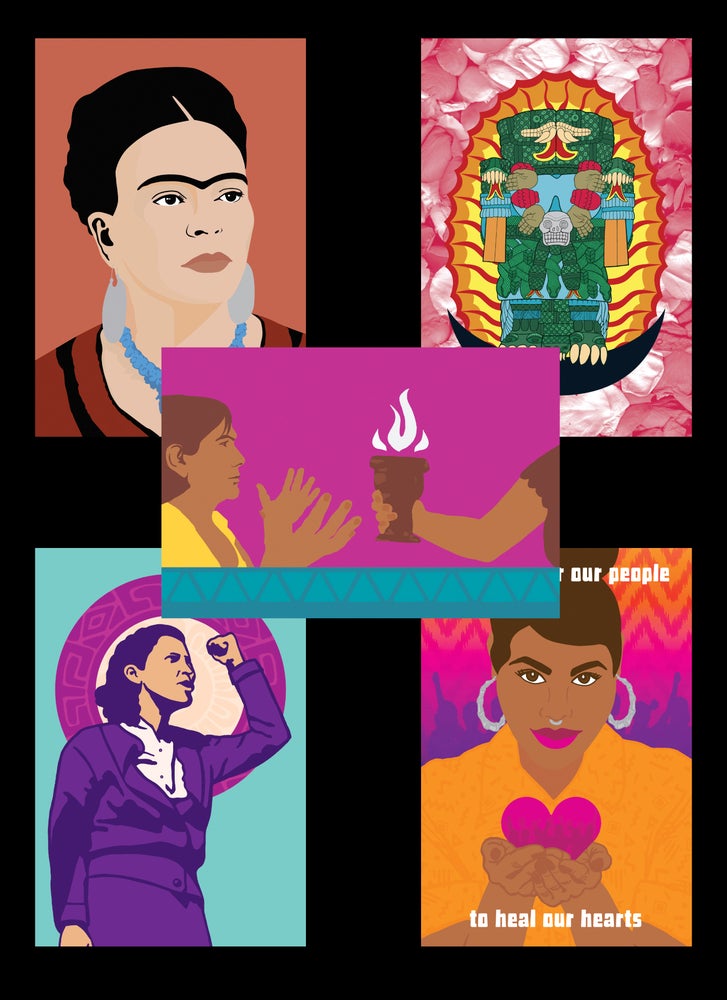 Chingona Postcard Set
$

15.00
Orders which include this postcard set will ship after November 27th.
Set of five postcards. Each measures 4" x 6". In the set you will receive one card of each of the following designs:
Frida (2003)
Coatlicue (2017)
Emma Tenayuca (2017)
The Power to Heal our Hearts("We Empower Our People to Heal Our Hearts" (2016)
En Communion Con Lo Sagrado (2016)
If you would like to opt for the more economical rate of First Class shipping (within the U.S.) for buttons, stickers and postcards please contact us at http://bit.ly/contactDignidadRebelde to arrange for an order.
Recommended Products