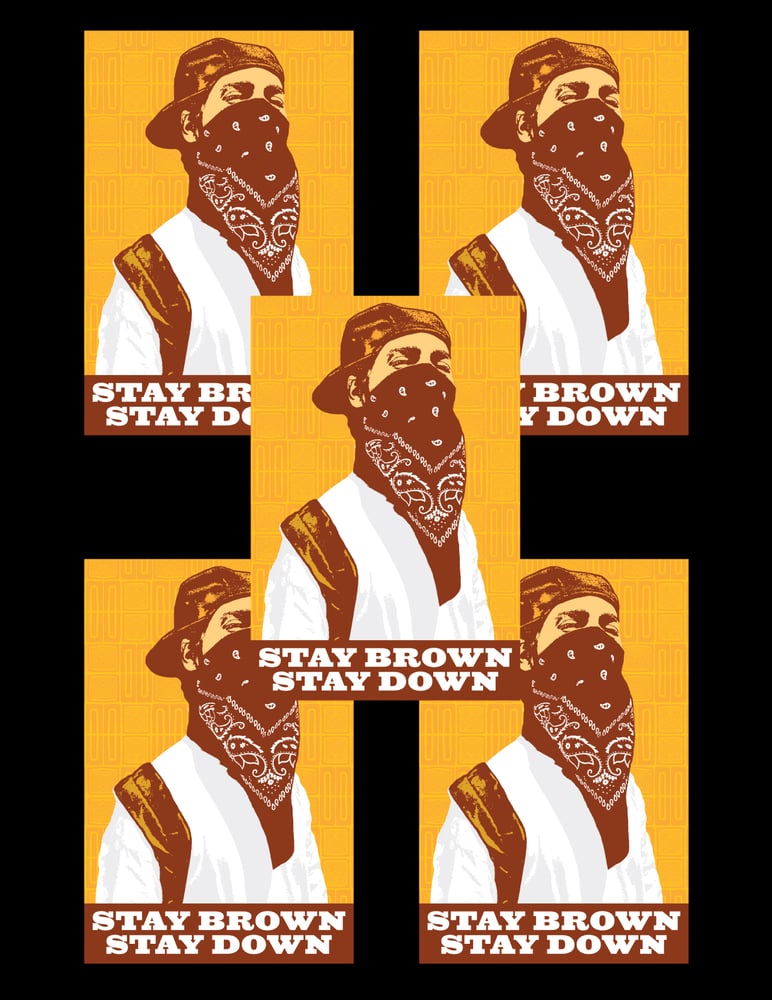 Stay Brown, Stay Down Sticker Pack
$

12.00
5 copies, large, 4 x 6 inch sticker pack.
High-grade vinyl sticker paper with a smooth finish and crack-and-peel backing and ultraviolet (UV) coating.
This portrait of a young man is of a organizer from San Francisco. There are many ways that portraiture is used historically to highlight import people, usually kings and queens or aristocrats. I use the portraiture to highlight those important in my community, and the youth who are out in the community doing work are the people that I find most important to us.
If you would like to opt for the more economical rate of First Class shipping (within the U.S.) for buttons, stickers and postcards please contact us at http://bit.ly/contactDignidadRebelde to arrange for an order.
Recommended Products