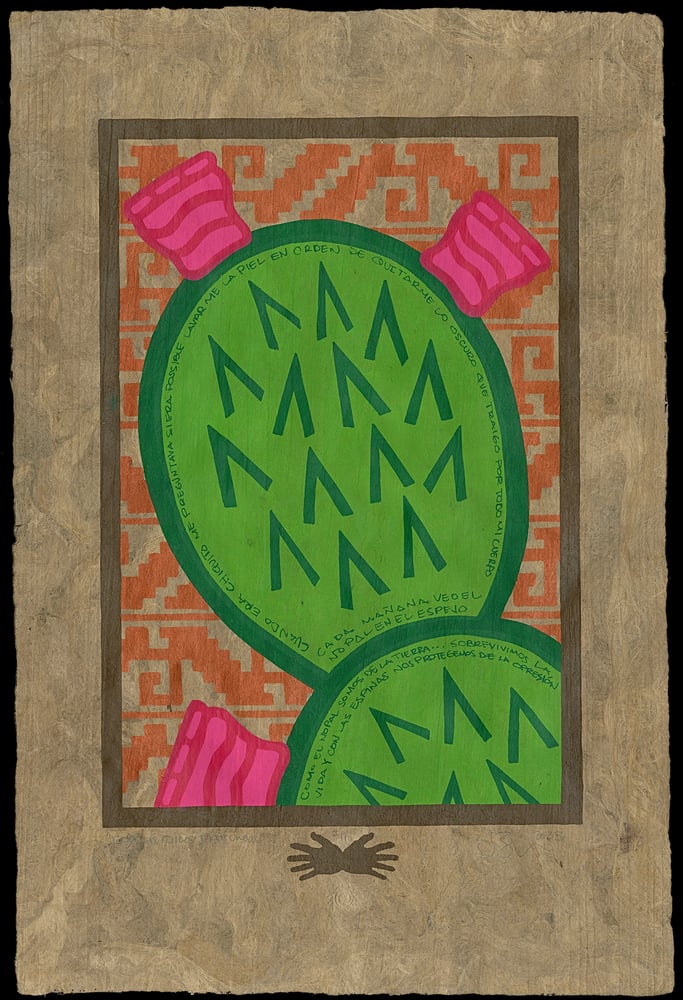 Con Las Raices Profundas/With Deep Roots (2023)
$

200.00
Institutional pricing (libraries, universities, for use on tv/movies etc) . Please contact us for invoicing or a custom listing.
Jesus Barraza
15.5" x 23" , 6 layer handmade screen-print
Amate bark paper, Handmade in Mexico
Printed in Berkeley, CA (April) 2023
Edition of 10 with Dignidad Rebelde's studio symbol as a dry embossed seal in the center below the image.
Cada mañana veo el nopal en el espejo.
Cuando era chiquito me preguntava si era possible lavar me la piel en orden de quitarme lo oscuro que traigo por todo mi cuerpo.
Como el nopal somos de la tierra...sobrevivimos la vida con las espinas nos protegemos de la opresión.
Recommended Products