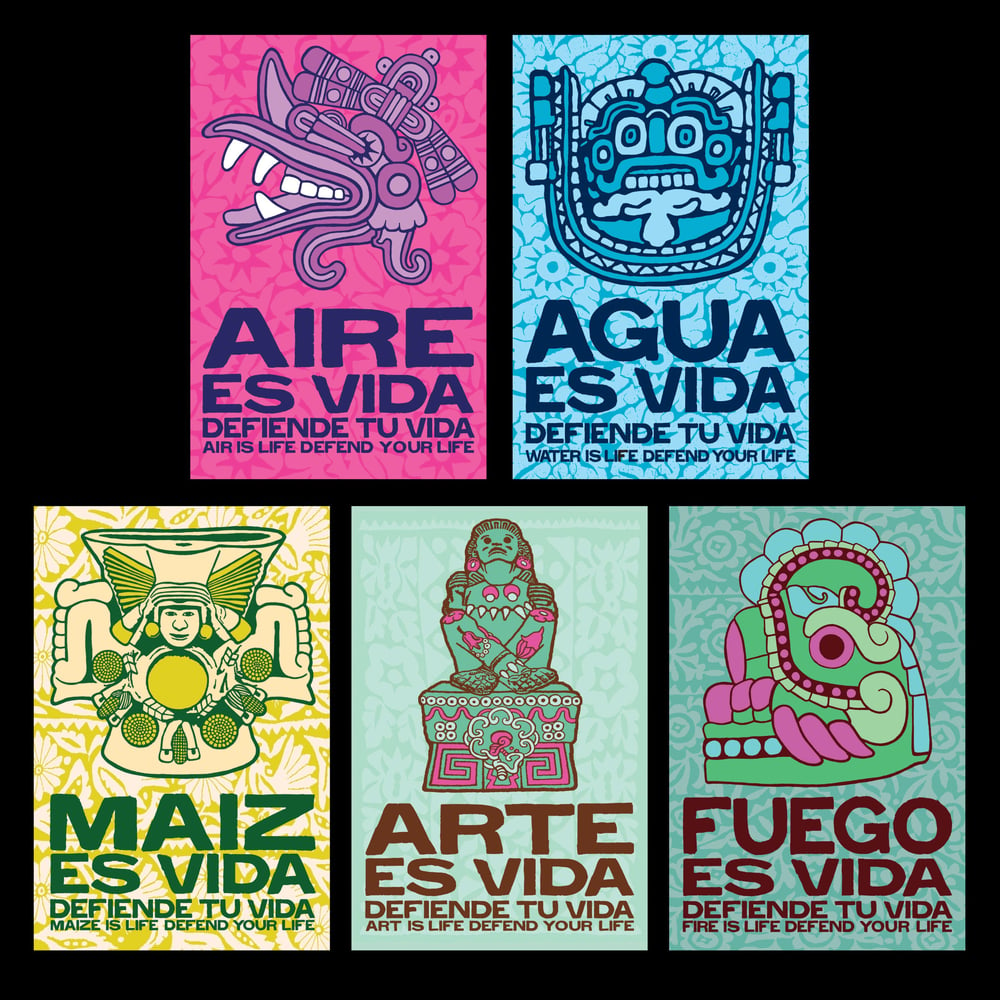 Defiende tu Vida Postcard Set (5 cards)
$

16.50
4" x 6" postcards
Ehecatl/Aire es Vida
Tlaloc/Agua es Vida
Xilonen/Maiz es Vida
Xochipilli/Arte es Vida
Xiuhcoatl/Fuego es Vida

This shipping option is First Class Mail does not include insurance. If you would like to add insurance please contact us to upgrade your shipping option.
*Shipping is automatically calculated for small items. If the total for shipping seems astronomical, especially for multiple small items, feel free to send a message to us through the contact page and we can tell you the exact cost for shipping and handling.
Recommended Products