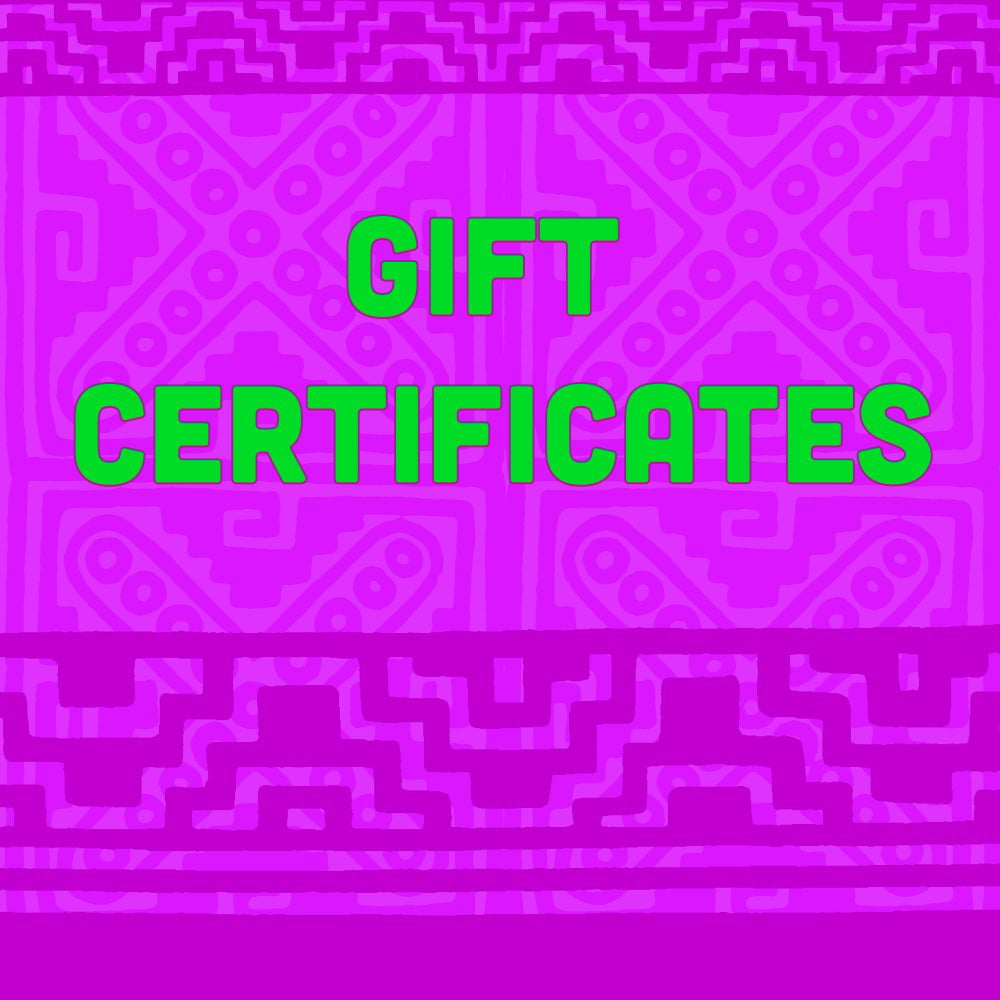 Gift Certificates
$

25.00
We're thrilled to finally have Everyday is a Holiday gift certificates!! There are 4 price points available: $25, $50, $75 and $100. You can find them in the Gift Certificates section.
**Here's how your Gift Certificate works…Being that Big Cartel doesn't have a gift certificate option, this gift certificate is actually a personal, one time use, discount code. Upon purchase we will then email you this special discount code in a PDF form within 48 hours of purchase, and it can be used on any purchase that is equal to or more than the gift certificate amount. It works just like any other discount code, and it must be used all at once in a single transaction. It's very simple.**
The gift cards/discount codes in Big Cartel are eligible for use on any order, so long as the order value exceeds the gift card value. This means that a gift card must be used in one go and cannot be partially redeemed, and it also means that the customer must buy item(s) equal to or exceeding the value on the gift card.
If you would like to purchase a certificate in a custom amount above $250 please use the contact form to let us know the amount and we can set that up for you and send you an invoice for the amount.
Recommended Products