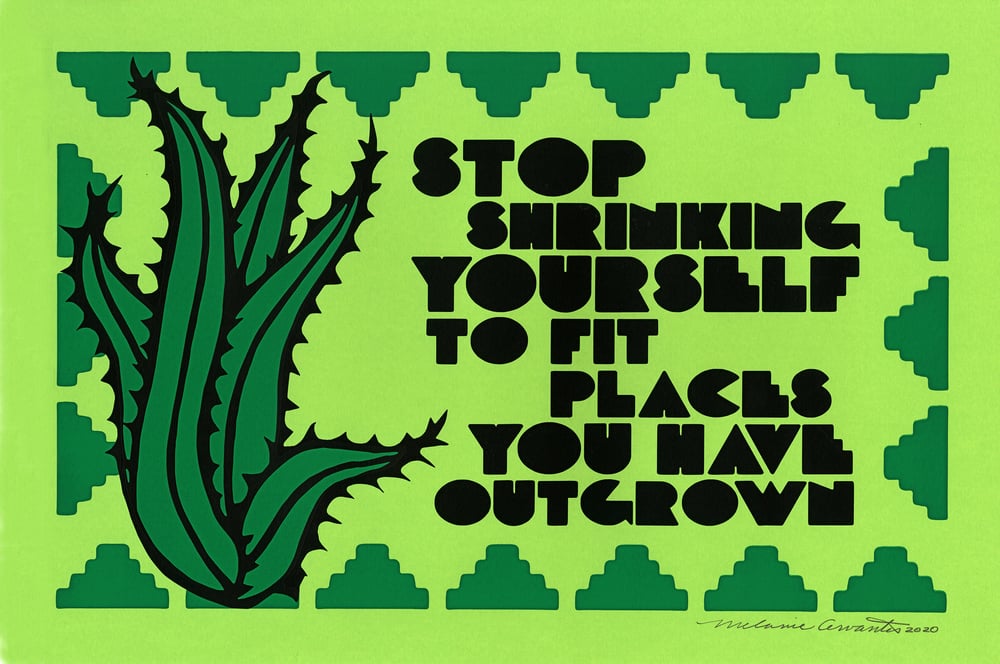 Keep Growing (2020)
$

28.00
Melanie Cervantes
18" x 12"
2-Color Handmade Screen Print, 100lb/270gsm acid-free Astrobright paper, Printed in my kitchen, San Leandro, CA 2020, Open Edition
As a young girl and into adulthood I witnessed and was subjected to verbal abuse, lies and gaslighting daily. These experiences shaped me and I adapted to this toxic environment by people-pleasing, overextending myself and trying to create peace in rather chaotic place. This is when I first learned how to suppress my feelings and make myself small in order to survive.
It took nearly 40 years to finally put up a hard boundary in order to truly respect my feelings. I did this so I could start to grow into my authentic self. It hasn't been easy and I sometimes start to slip in to my old patterns but I know it's necessary work in order to heal my heart and truly love myself. I'll be honest people won't always respond favorably to your growth and there are some people who consciously work to make you feel small but that doesn't mean you have to accept it. You, like I, deserve to bloom fully into who we truly are.
Recommended Products