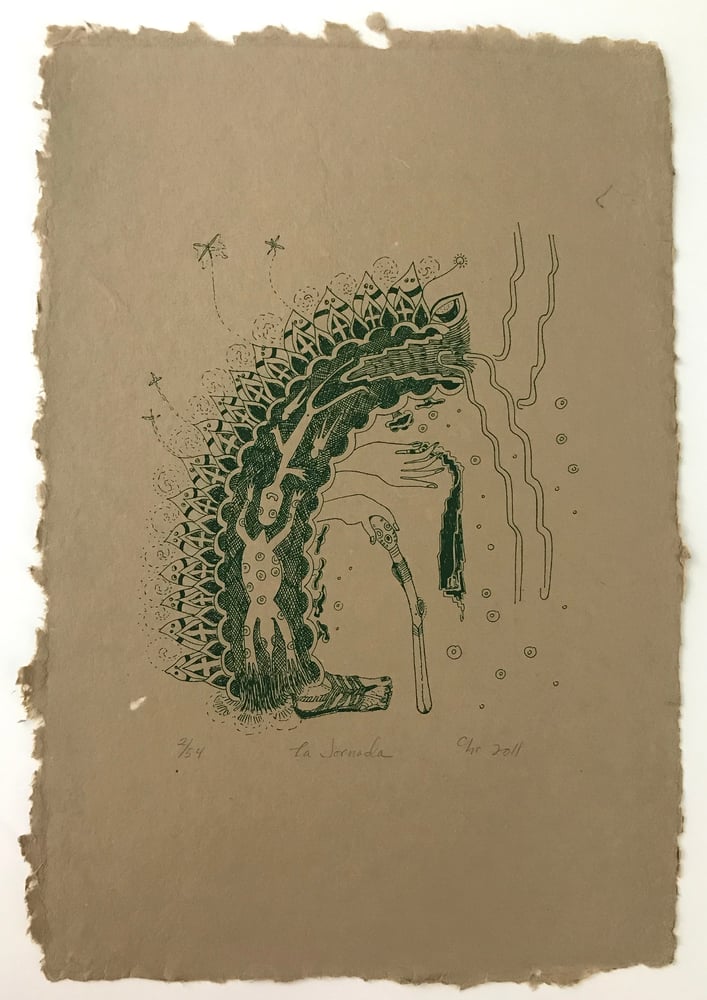 La Jornada (Handmade Paper 2011)
$

75.00
Celia Herrera Rodriguez
13 x 19 inches
1 - Color, Handprinted Screen print, Handmade Specialty Paper, Printed in Oakland, 2011
We collaborated with Celia Herrera Rodriguez to make this limited edition prints based on the drawings used in Cherrie Moraga's latest book "A Xicana Codex of Changing Consciousness." The set includes all nine images from the book and comes printed on various types of colored paper and ink combinations that were selected by Celia during a proofing process at our studio.
These will be sold as loose prints and as portfolio sets packaged with a cover sheet in an envelope.
International Packages outside of the U.S.: Tracking Included, Insurance optional, contact us for details about cost.
Recommended Products