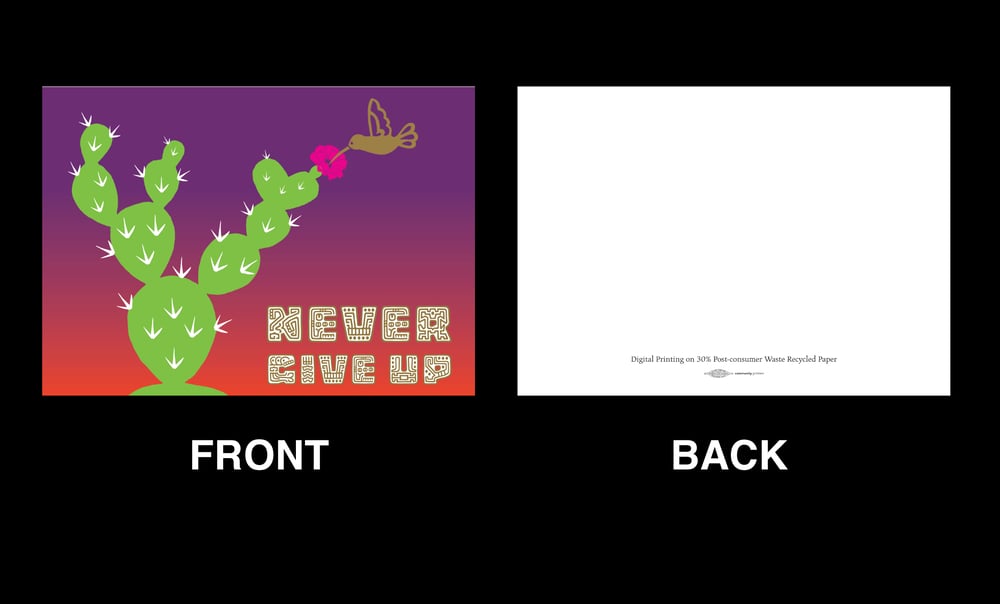 Never Give Up Greeting Card (2017)
$

6.00
Buy one set of cards and get another set of the same design for free!
Melanie Cervantes,
PACK: 5 copies, 5 x 7 inch greeting card with envelope.
Card stock with a smooth finish.
These greeting cards are based on Melanie's iconic Never Give Up print design. The greeting card packs have been created as a fundraising tool in order to help Melanie cover expenses related to cancer treatment, recovery and day-to-day living expenses. There are three purchase levels. You can choose which level you would like to purchase the stickers at in order to support Melanie during this difficult time of her life.
*Shipping is automatically calculated for small items. If the total for shipping seems astronomical, especially for multiple small items, feel free to send a message to us through the contact page and we can tell you the exact cost for shipping and handling.
Recommended Products