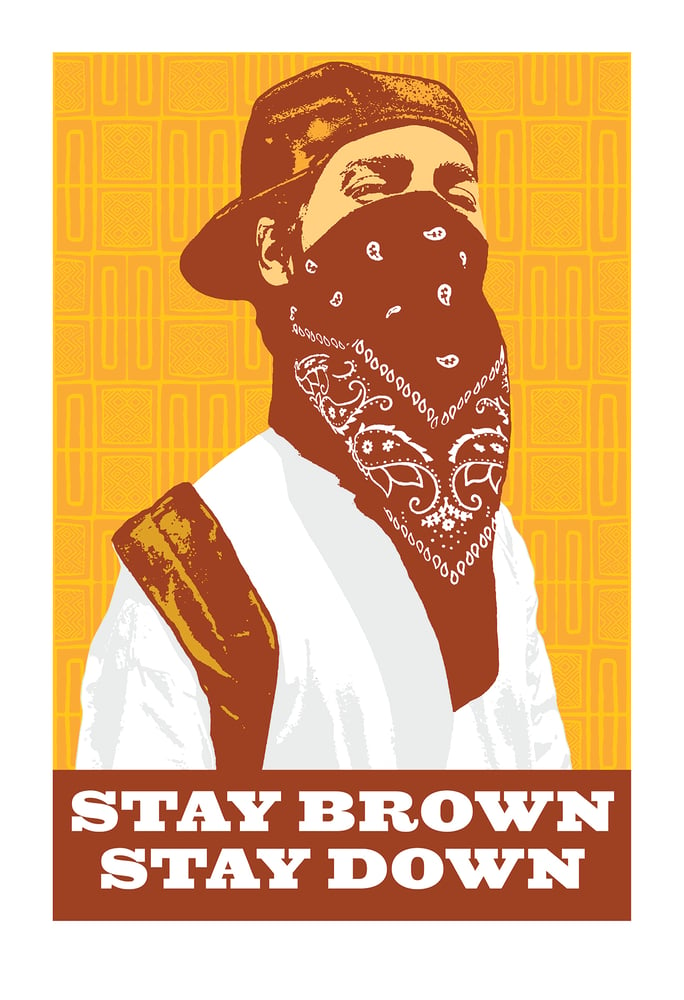 Stay Brown, Stay Down (2007)
$

60.00
Institutional pricing (libraries, universities, for use on tv/movies etc) . Please contact us for invoicing or a custom listing :$120
Jesus Barraza
13" x 19"
Full color giclée print, 100% cotton rag, 260gsm Archival Velvet Fine Art Paper, 2007, Open Edition
This portrait of a young man is of a organizer from San Francisco, there are many ways that portraiture is used historically to highlight import people, usually kings and queens or aristocrats. I use the portrait to highlight those important in my community, and the youth who are out in the community doing work are the people that I find most important to us.
International Packages outside of the U.S.: Tracking Included, Insurance optional, contact us for details about cost.
Recommended Products