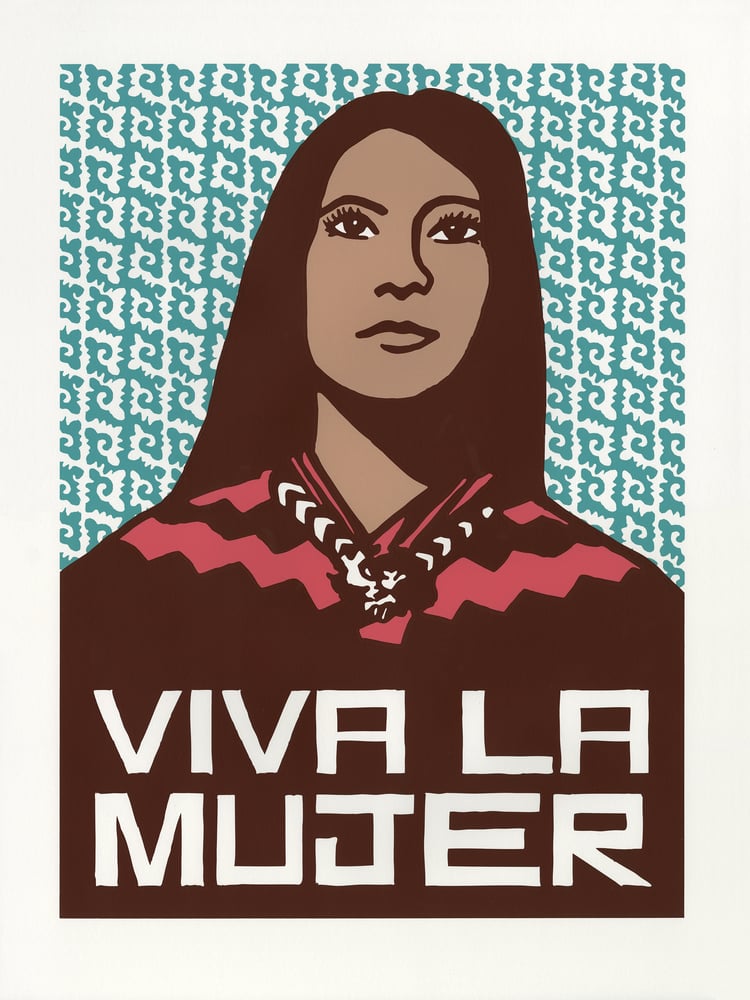 Viva La Mujer (Large - Teal/Red, 2022)
$

70.00
Institutional pricing (libraries, universities, for use on tv/movies etc) . Please contact us for invoicing or a custom listing: $120
Jesus Barraza and Melanie Cervantes
18" x 24"
4-Color Handmade Screen Print,140#/300 gsm, Canson watercolor paper, Printed in Oakland, CA 2018
Edition 0f 25
This collaboration mixes Melanie Cervantes' portrait of a Xicana drawn a few years ago with a pattern Jesus Barraza pieced together from an ancient Olmec stone stamp created approximately 3,000 years ago. This mix of ancient and new brings together printmakers across generations. The stamp pattern used was one of many that were created to print on fabric and paper and to express the cosmology of the Olmecs. These elements are combined with the feminist declaration "Viva La Mujer" which affirms the duo's belief that sisters must be at the center and at the forefront of transformational social change.
--
International Packages outside of the U.S.: Tracking Included, Insurance optional, contact us for details about cost.
If you would like to include a personalized card please include the message you would like included (30 words or less) in the "Notes or Instructions" section at checkout.
Recommended Products