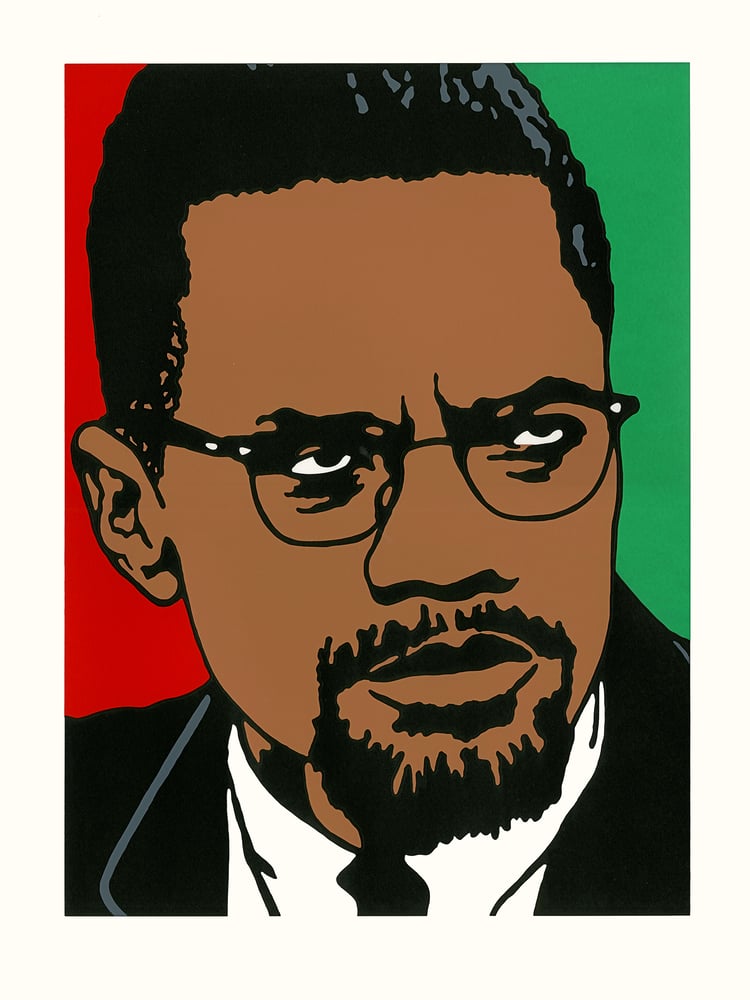 X (2022)
$

100.00
Institutional pricing (libraries, universities, for use on tv/movies etc) . Please contact us for invoicing or a custom listing:: $200
Melanie Cervantes
18"x 24"
5 - Color, Hand pulled screenprint, Strathmore Vision cold-pressed watercolor paper, 140lb, acid-free, Printed in our kitchen by Melanie Cervantes, San Leandro, September 2022
Edition of 42 with Dignidad Rebelde's studio symbol as a dry embossed seal in left hand corner
This is a print I have dreamed of making even before I knew how to print or imagined that I could have an art practice. As a teenager growing up in Southern California there was a very strong Afrocentric cultural work and consciousness raising happening in my high school.
I still can feel the reverberations of my school mates entering our high school auditorium singing James Brown's "Say it Loud, I'm Black and I am proud!" while stepping down the aisle as the moved toward the stage.
Seeds were planted in my mind and though I didn't have space or an organization to learn Xicanx history learning about the Black Power movement led me there.
When Spike Lee's Malcolm X film came out in 1992 the biopic made me feel things I had never felt before.
In those days you could buy a Malcolm X shirt at the swap meet but I didn't have the money for it. So for years I wished I could create my own portrait to pour out those feelings.
This is the first portrait of him I have made with my hands from start to finish and there is something in that. Fulfilling the desire my 15 year old self had after 30 years of imagining it is very satisfying.
__
International Packages outside of the U.S.: Tracking Included, Insurance optional, contact us for details about cost.
If you would like to include a personalized card please include the message you would like included (30 words or less) in the "Notes or Instructions" section at checkout.
Recommended Products