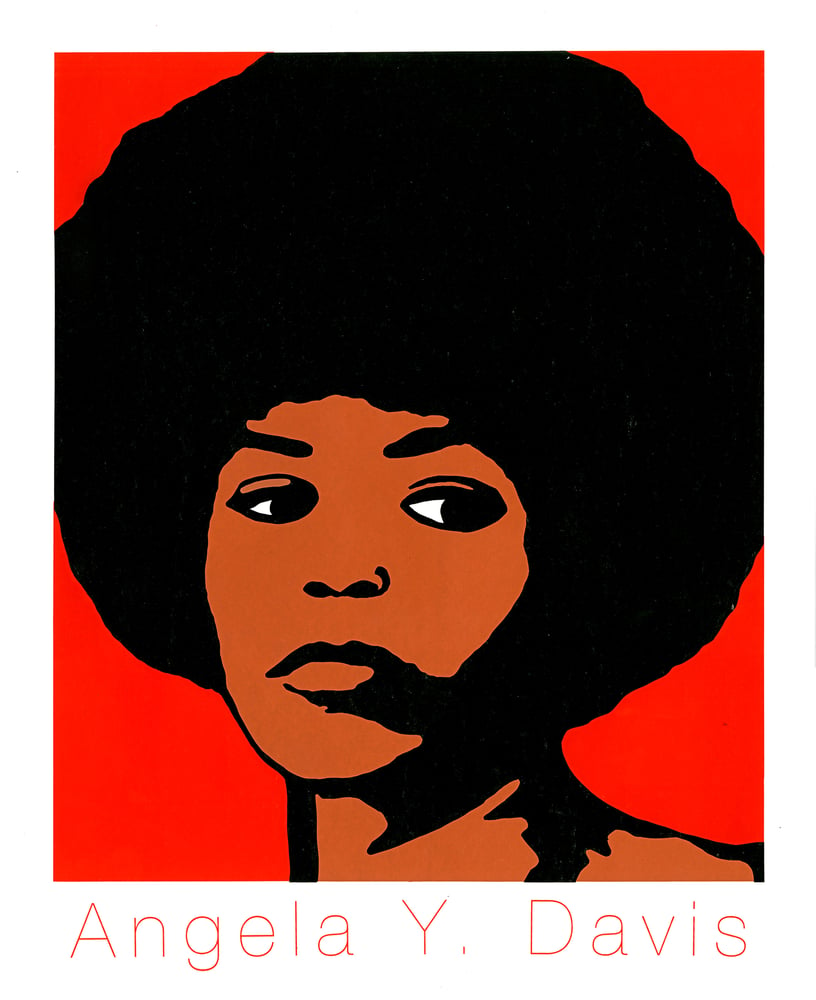 Angela Y. Davis (2006)
$

55.00
Institutional pricing (libraries, universities, for use on tv/movies etc) . Please contact us for invoicing or a custom listing:: $100
Jesus Barraza
15 x 18.25
4- Color, Handprinted, Screenprint, Matte Cover, Printed in San Leandro, 2006
We have a few of these Angela Y. Davis prints I made in 2006, these are pulled from the archive and I only have a few left.
I originally designed this in 2001 and it was one of the first prints I designed as part of a project to create images of people who had been political prisoners. It included portraits of Ricardo Flores Magon from Mexico, Captain Jack of the Modoc people and Steve Biko from South Africa. My intention was to capture them at the time they were incarcerated by the State. In the case of Captain Jack, a mugshot of his was used after his hair had been cut when he went to jail. I was also influenced more by the Chican@ Art Movement, specifically Rupert Garcia whose iconic posters from the 70s were the original inspiration to make silk screen posters.
Angela Davis was an active member of the Black Panther Party and the Communist Party, USA. She is best known for her participation in a failed attempt to free the Soledad Brothers, which she was later put on the FBI's most wanted list for her participation. After her trial and release Davis continued working as a university professor as well as work as a prison abolitionist to change to end the Prison Industrial Complex.
__
International Packages outside of the U.S.: Tracking Included, Insurance optional, contact us for details about cost.
If you would like to include a personalized card please include the message you would like included (30 words or less) in the "Notes or Instructions" section at checkout.
Recommended Products