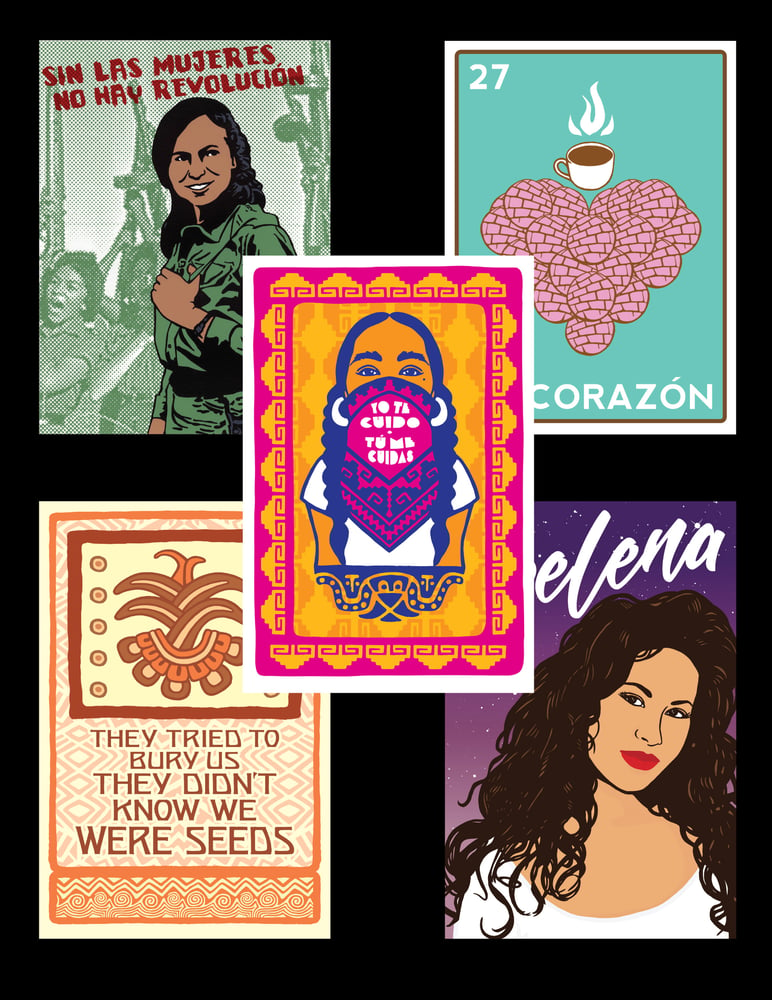 Sticker Pack (Large)
$

17.00
Melanie Cervantes & Jesus Barraza
5 Stickers, 4 x 6 inch sticker pack.
The following are high-grade vinyl sticker paper with a smooth finish and crack-and-peel backing and gloss ultraviolet (UV) coating.
- Sin Las Mujeres No Hay Revolución
-El Corazon de Pan Dulce
-La Reina
The following are screen printed with gloss UV-Protective ink on vinyl these stickers are waterproof and weatherproof
-They Tried to Bury Us...(4" x6")
-Yo Te Cuido, Tu Me Cuidas (4" x6")
This shipping option does not include insurance. If you would like to add insurance please contact us to upgrade your shipping option.
*Shipping is automatically calculated for small items. If the total for shipping seems astronomical, especially for multiple small items, feel free to send a message to us through the contact page and we can tell you the exact cost for shipping and handling.
International Packages outside of the U.S.: Tracking Included, Insurance optional, contact us for details about cost.
Recommended Products