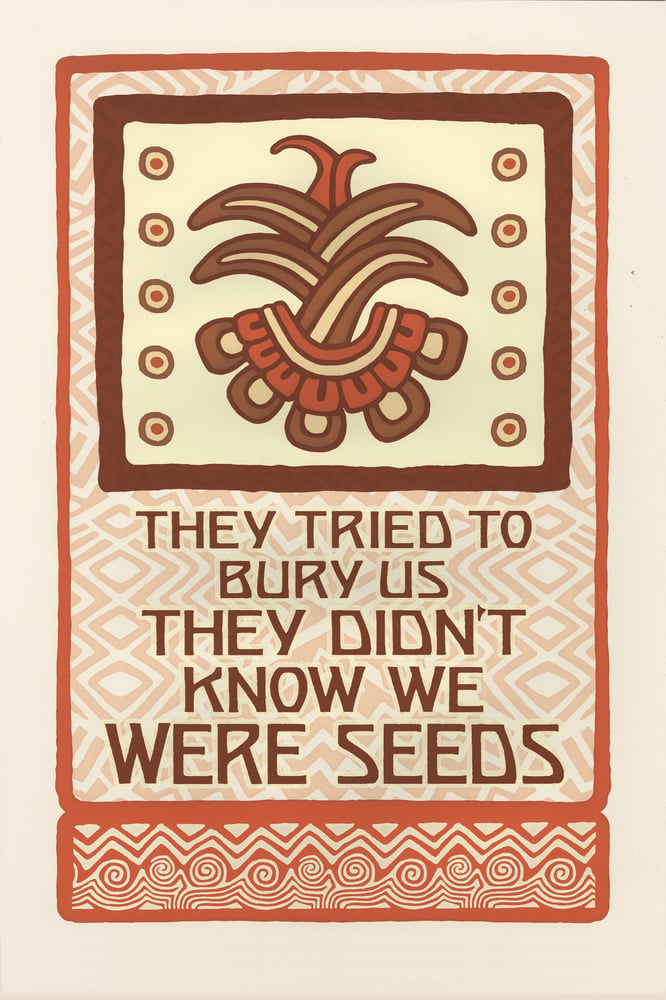 They Tried to Bury Us... (2021)
$

50.00
Institutional pricing (libraries, universities, for use on tv/movies etc) . Please contact us for invoicing or a custom listing:: $150
Jesus Barraza
12" x 18"
Edition of 70
Six-layer screen-print on Cougar, printed in my kitchen, 270gsm/100lb Digital Smooth archival paper. San Leandro, CA (January) 2021
Because we will always grow. This is a difficult time and loss is real but during this time we can look back to our ancestors and everything they done for us to be here so we can take care of each other. Sending lots of love to all my relations out there.
#theytriedtoburyustheydidntknowwewereseeds
--
International Packages: Please contact us for a quote on the exact price of shipping to your address. Outside of the U.S shipping.: Tracking Included, Insurance optional.
***PERSONALIZED CARD: If you would like to include a personalized card please include the message you would like included (30 words or less) in the "Notes or Instructions" section at checkout***
Recommended Products