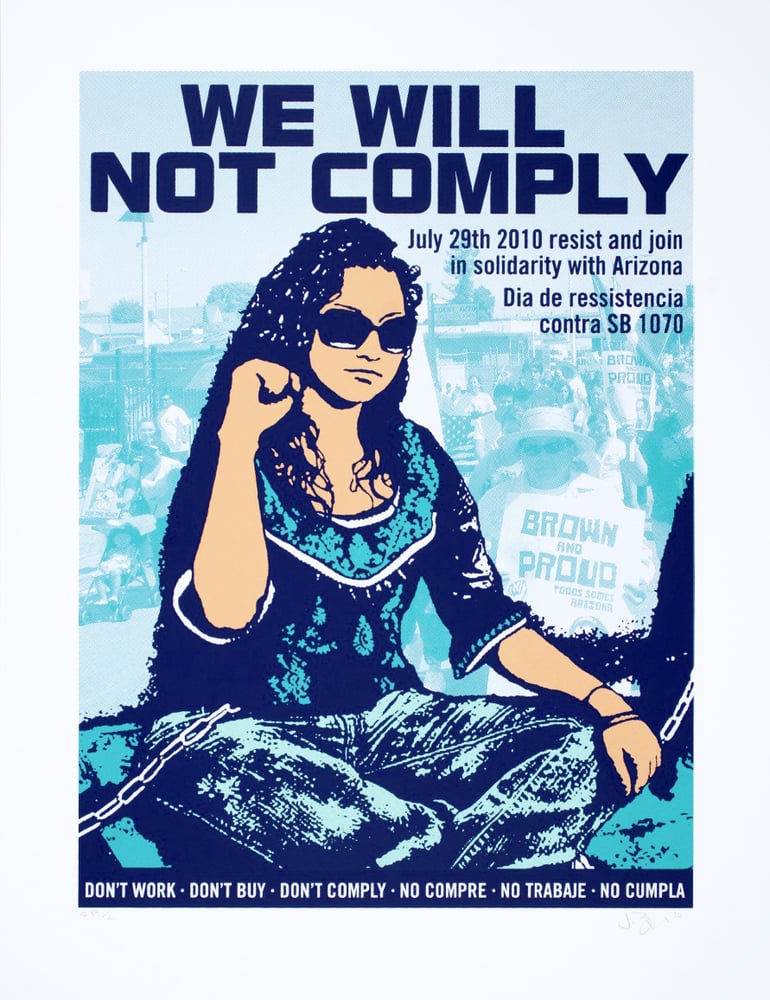 We Will Not Comply (2010)
$

100.00
Jesus Barraza and Diane Ovalle
20 x 26 inches
4 - color, Handprinted, Screenprint, Art Paper, Printed in Oakland, 2010
We Will Not Comply was created for the AltoArizona! campaign, at the request of Phoenix organizers, and used during the direct actions that led up to the day of implementation of SB1070 on July 29th. I used Diane Ovalle's photograph taken at the a civil disobedience action at the Arizona State Capitol in April. Hundreds of these images were printed as one or two color hand made prints and given away at protests throughout Arizona during the month of July. We have created this limited edition of sixty four-color prints to help us raise funds to cover the costs of producing the 2,500 we donated and sent to Arizona this summer.
Recommended Products